RideKC: Bridj Pilot
In March 2016, KCATA began a pilot program to test how on-demand services could integrate into the suite of transportation options available in the Kansas City region. The partnership between Bridj, KCATA, and Ford was the first U.S. public-private collaboration bringing together a major U.S. transit system, an automaker, and an urban technology company to enhance existing mass transit by providing greater mobility options.The pilot was designed to share our learnings within our community; to inform future project/programs decisions; and to provide a demonstration project to the global community of public transportation providers relating to how service adaptations are required to meet the needs of an ever mobile, connected populace.
As a component of the pilot program, researchers at the Transportation Sustainability Research Center (TSRC) at the University of California at Berkeley conducted an evaluation of the RideKC: Bridj pilot program. TSRC's goal in its evaluation is to assess the travel behavior impacts of the service, as well as to provide operational and institutional analysis. The evaluation consists of multiple pieces of analysis, including a survey of users, a survey of those who have downloaded the Bridj app, and a community survey.
The evaluation is available here: TSRC Analysis (PDF).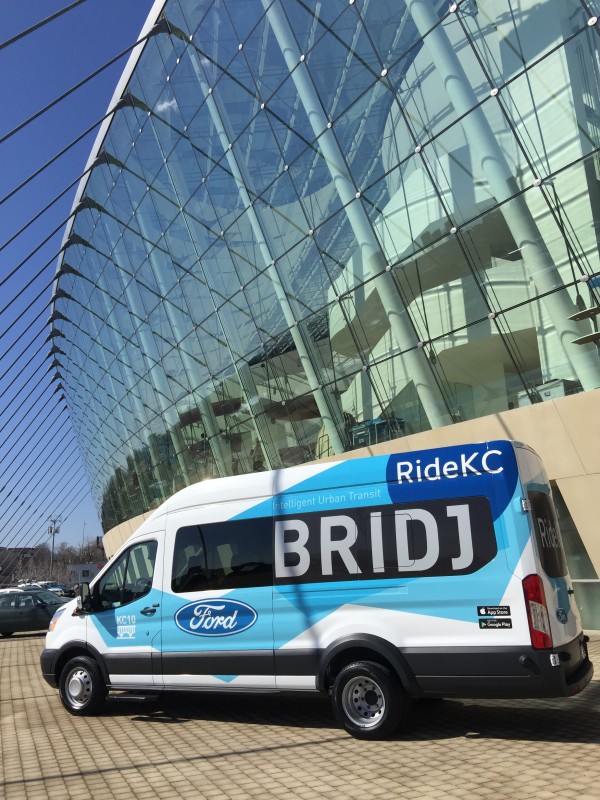 Back